Greetings!
There's been a lot happening at N&D of late! Here's an update on the happenings. We enjoyed creating a fun trip to lush mango plantations with the Dice commercial and cooling a bustling city with refreshing 2Day on a hot summer day! On another musical note, La the natural bathing soap has our audience tapping their feet to the peppy jingle while Nature Power mineral water is a more serious note elaborating safety and taste. The Tyko detergent commercial has a housewife outwitting a salesman while Gio has women proclaiming victory over stubborn dirt and grime. We have gained some prestigious accounts Maargita Exports, Mpower.Read on…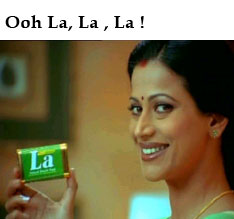 La is positioned as a natural beauty soap which gently cleanses skin and leaves it perfumed. We used a real life situation to convey this – a mother makes her daughter who's in the grip of the latest artificial fads see the amazing benefits of the soap. As the daughter prepares to go for her bath, her mother hands her a bar of La. The daughter's reacts rather dully but her attitude totally changes after experiencing La. She emerges from her bath beautiful, refreshed and dancing in her green towel. The commercial is dominated by green – since evergreen is the colour of youth , freshness and good health and of course the colour of LA soap and its wrapper!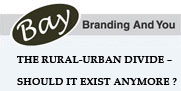 India's Rural Population is a whopping 742 Million and comprises 12% of the World's population. Indeed, a huge market that marketers cannot afford to ignore.
M. Nachiappan , Managing Director, N&D Communications opines , "Conventionally, ad agencies have stressed on developing communication messages for urban and rural markets differently. However, both types of messages are aired on the same platform (TV channesls, Radio stations) so it really makes no difference and causes unnecessary spillover .The solution is to strike a balance and create ads that would appeal to both audiences.
To further emphasise, just look at the aspirations of both….the products they seek are becoming increasingly similar… the rural market consumes 53% of FMCG products and 59% of Durables. The growth of education and the awareness created by the mass media has blurred the line between the markets. You'll be surprised to know that out of 20 million rediffmail.com sign offs 60% are from small towns and 50% of them do online shopping!
So in today's changing market, it's time to bridge the rural-urban divide to get the most out of every advertising rupee."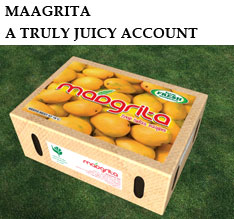 Maagrita Exports offers lush garden fresh fruits and vegetables, delicious dehydrated products and tempting processed foods like jams, purees and more for the global market. We have bagged this prestigious account and will be handling the packaging , web development, CD ROM presentations and other communication for them targeted at the global market. We will be creating brand, new , attractive packaging for their products that reflects the healthy and natural values they stand for.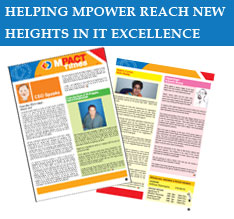 One more technology client whose account we are proud to have clinched is Mpower. They offer a wide range of IT solutions including Governance, and Delivery Models besides Staff Augmentation. We will be creating corporate communication and branding messages for them. Helping them reach new heights in IT !